Helping Men
 Create More
 Joy and 

Freedom
 in Their Life
START CREATING THE LIFE YOU DESERVE NOW 
Download your copy of the Dream Life Schedule now!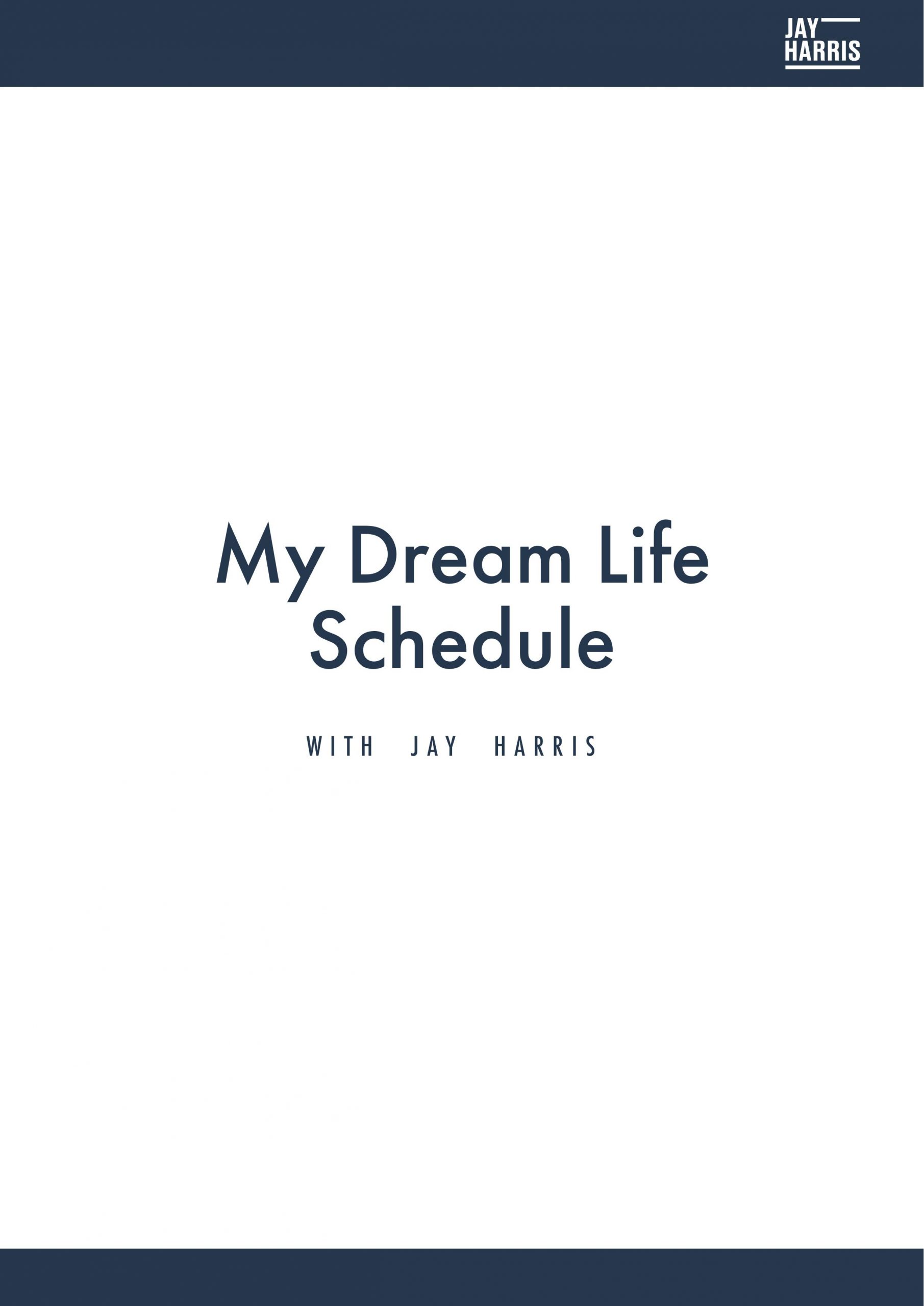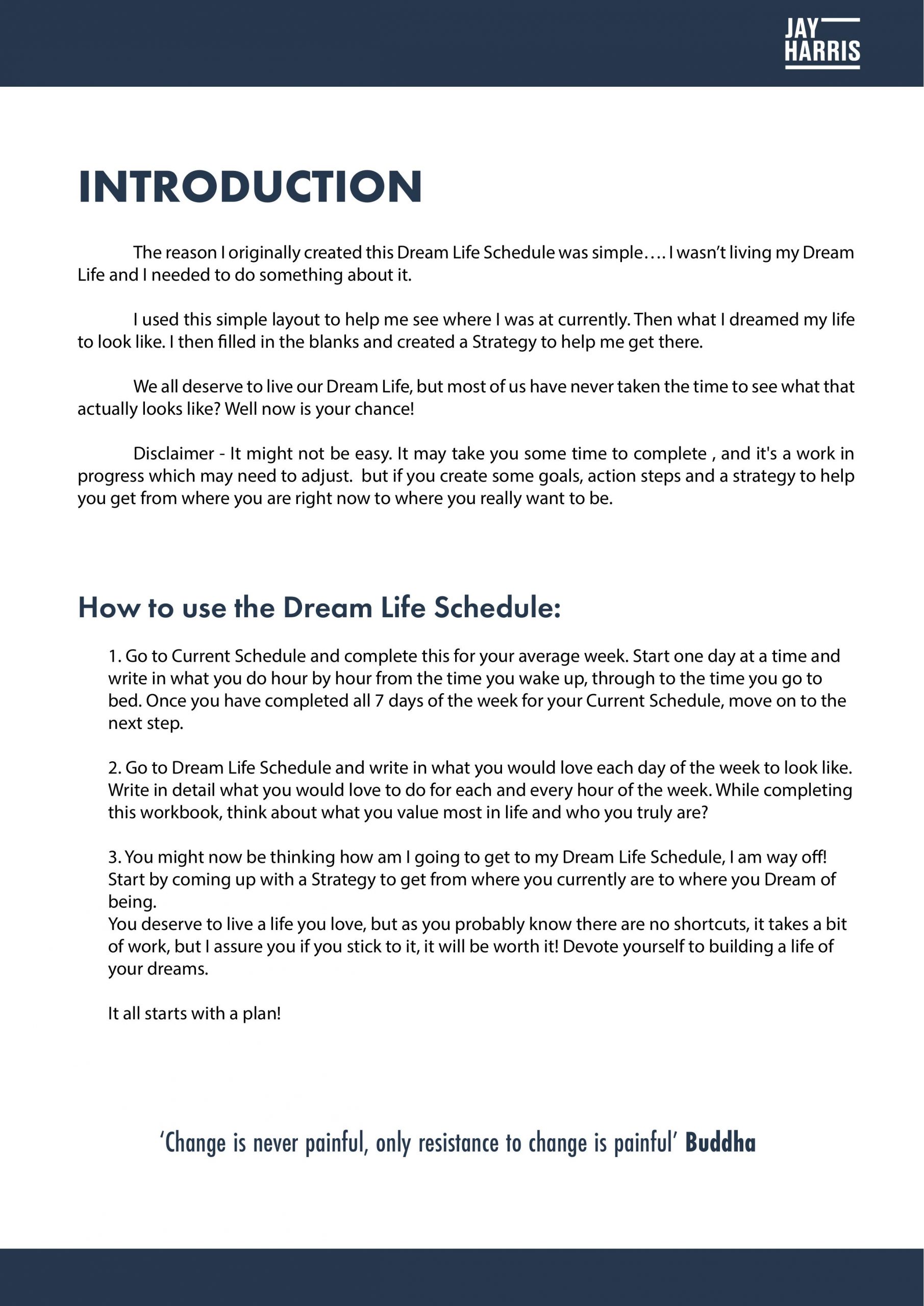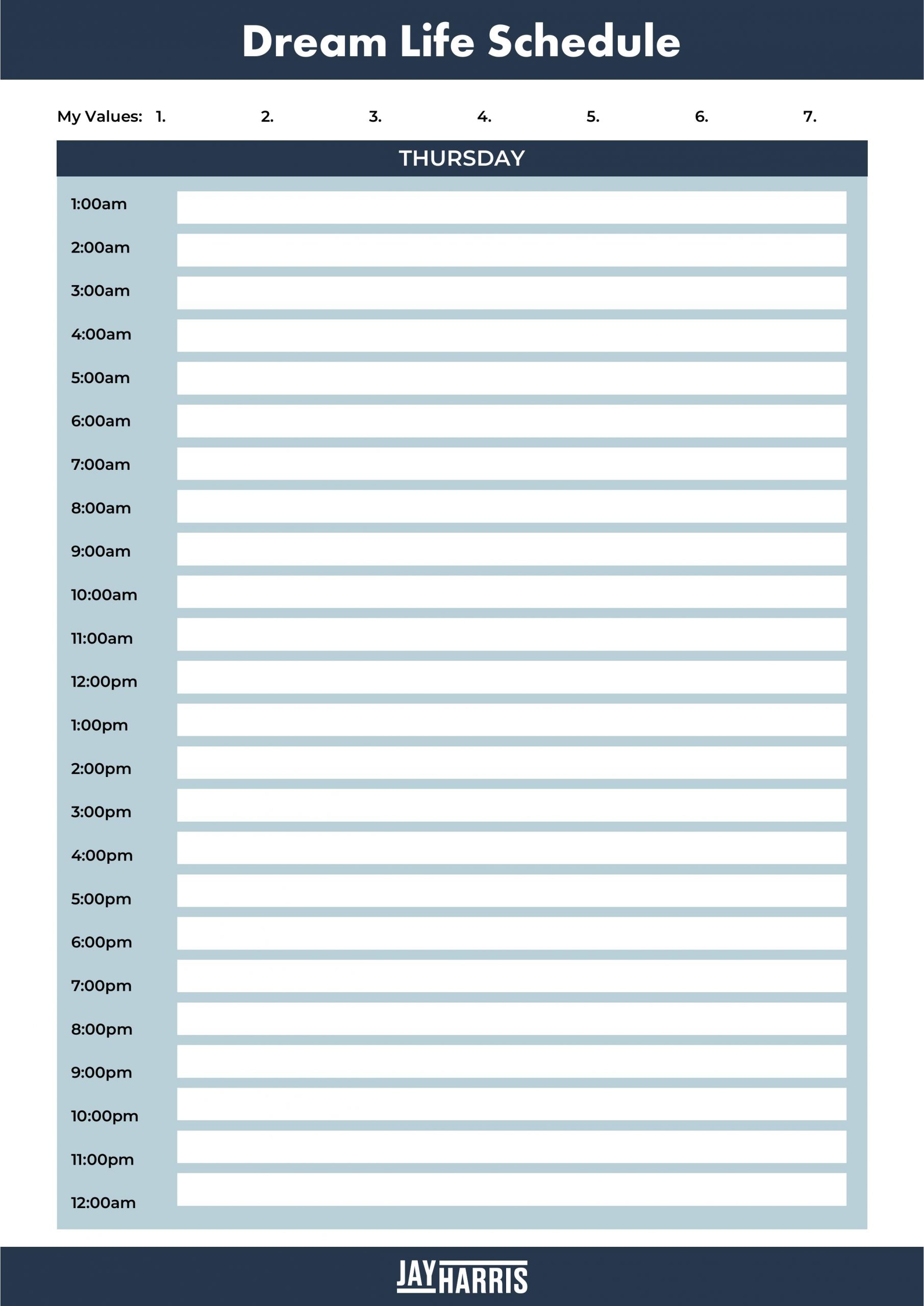 Do you have someone in your corner? A coach or mentor you turn to for help or advice? Working with Jay 1 on 1 will help you clarify what is currently holding you back, determine your blocks and set new intentions for what you would truly love for all areas of your life.
Strategy sessions with Jay involve working on a specific challenge, issues or concern you are currently facing in a particular area of your life or career. Diving deep into what is currently holding you back and then creating a unique and authentic plan to get you from where you are right now to where you would love to be.
Jay runs transformational workshops twice a year. They are run in the wilderness, out in nature and are live in-person experiences. Jay hosts small groups of like minded individuals at beautiful locations close to the ocean and the mountains. These workshops are opportunities to recharge and reconnect with your true self, to set your intentions for your life now and into your future. They are the perfect opportunity for you to empower yourself, in all areas of your life.
DOES THIS SOUND FAMILIAR?
Want to create more freedom in your life?
Working way too hard?
Does everyday feel like Groundhog Day?
Going through a midlife crisis but can't afford a new sports car?
Feeling totally stuck with no way out?
Want to reconnect with your true self and your loved ones?
Create A Plan For Your Best Year Yet!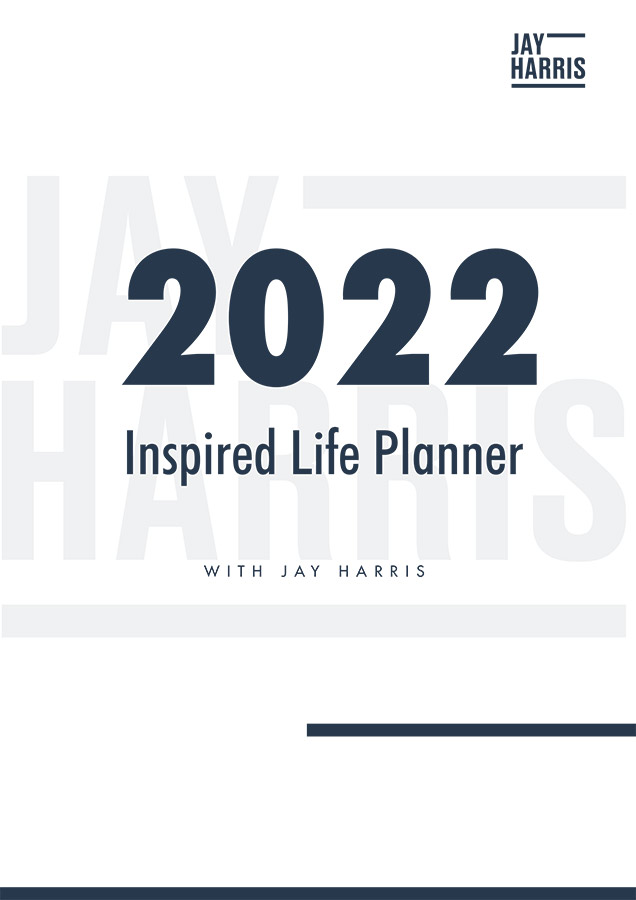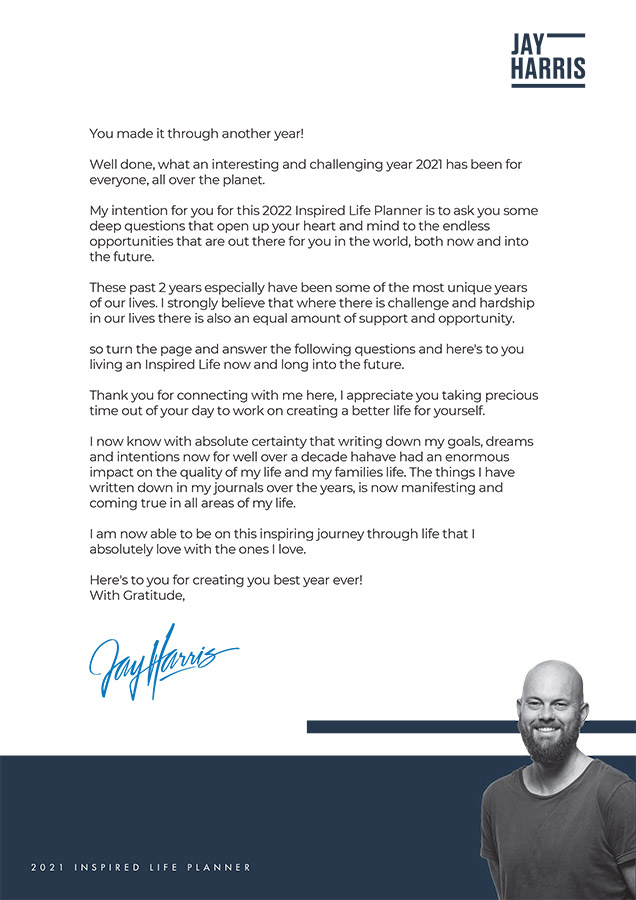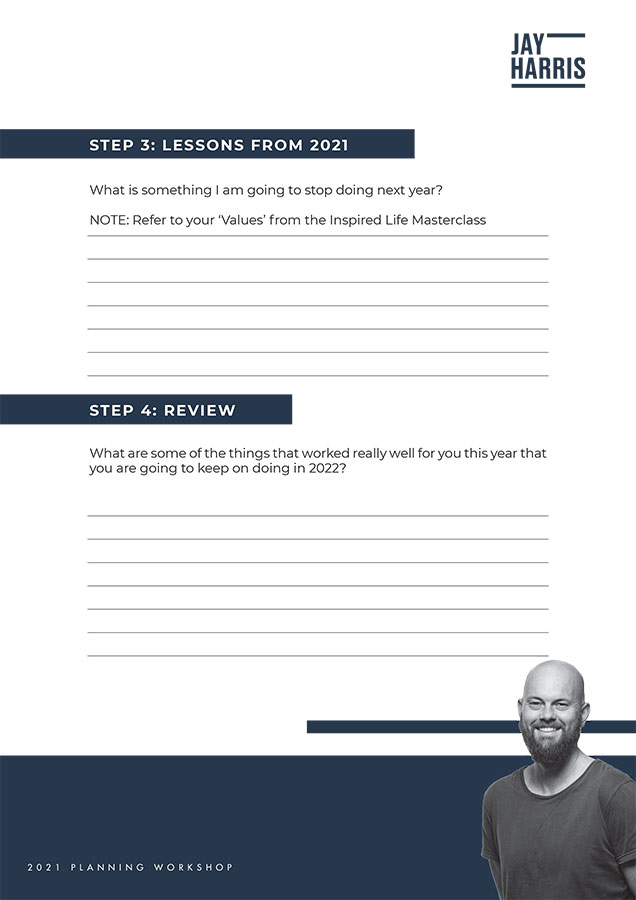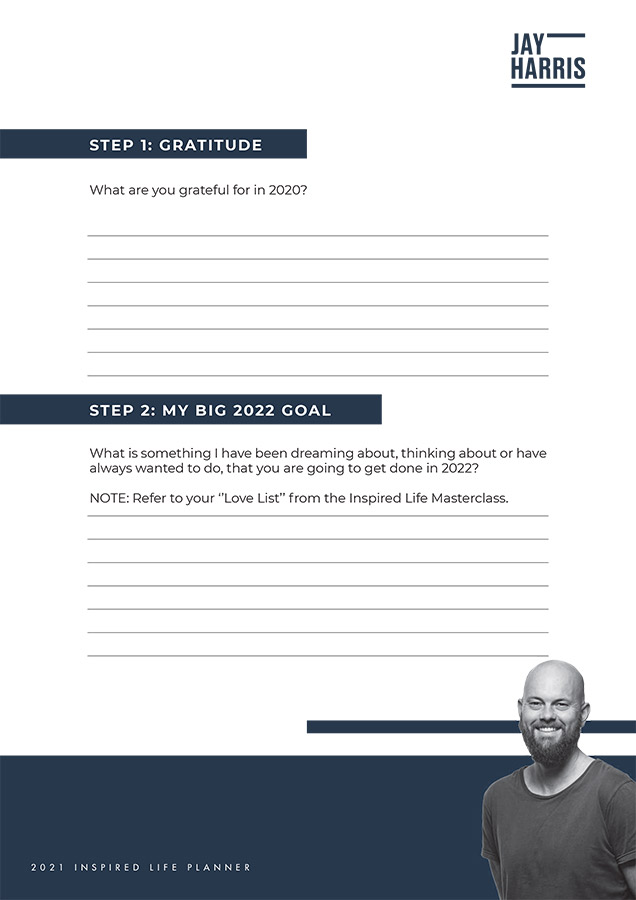 Get your Dream Life Schedule Now!
START CREATING THE LIFE YOU DESERVE NOW
Get your Inspired Life Planner Now!
2022 Inspired Life Planner
Jay helped me get clear on my highest values in life, which helped me justify how I have lived my life and what I have done for myself physically, spiritually and emotionally in the last year. Working with Jay, I have learnt to trust myself and my feelings about where I am in life. The process that Jay used enabled me to get clear about what's really important in my life and assisted in finding the right path to bring this to fruition. This has given me the confidence and permission to go and create a new business and live my life true to my values.
Before I consulted with Jay, my mind was heavy with fear and irritation. I could feel these negative emotions moving to my heart. When I was going deep into my memories and experiences so I could see a different perspective, I went through a lot of ambiguity. There were moments of confusion and then finally extreme clarity. Jay helped me facilitate some of those moments of awareness and guided me through those times when I was lost and couldn't quite see the way. The process was not painful at all but it was like walking through a fog and seeing the way out within my mind. Afterwards, I felt calmer, more relaxed and compassionate, and a lot more open to hearing other people and talking with them.
What I liked about working with Jay was that his advice was so simple, and not at all wishy-washy or preachy. I can also sense that he cares about my outcome – he wants it for me. I'd definitely recommend working with Jay as someone who had a goal but no idea how to make a start towards it. Thank you Jay! I'm now in my dream job, doing so well, and it wasn't at all the impossible feat I imagined.
ABOUT JAY
PROFESSIONAL BIO 
Hi I am Jay,
I am a Life Strategist and Entrepreneur who is always looking to make the most out of life and help others do the same. 
Over the past decade I have started multiple businesses from scratch and taken them to 7 figures all while maintaining a lifestyle travelling the world, raising a family and surfing every day. 
I help business owners and entrepreneurs create the lifestyle of their dreams and help them  create more freedom to do the things they love, live with more clarity, certainty and balance.
I am a trained Demartini Method facilitator and have facilitated at Dr John Demartini's, The Breakthrough Experience program. 
I run One on One strategy sessions individuals and also Group Sessions.
 I'd definitely recommend working with Jay as someone who had a goal but no idea how to make a start towards it.
Creating the lifestyle clients want, along side the business they've always wanted, is what Jay loves to help his clients achieve. 
My mission is to expand my coaching and mentoring business internationally and to help people everyday all over the world.
JAY'S STORY
FROM MORTGAGE BROKER TO LIFESTYLE ENTREPRENEUR
Jay started as a mortgage broker for his family's business in 2008. During this time, it was getting harder for him to get mortgages for his clients because a global financial crisis was hitting everyone back then.
Needless to say, he was unhappy. He kept searching for answers and a purpose to his life by attending seminars and talks. Then he came across the book High Surf by Tim Baker and one chapter about John Demartini, a surfer during the '70s, resonated with him. Then he attended a seminar where John was a speaker that inspired him and his dad to sign up to one of John's programs. After the seminar, he decided to pursue his passion: to work as a builder and carpenter. Whenever he would get jobs, he would take his surfboard and take to the sea in between tasks. During that period, he established deep relationships with his clients so when the company he was working for went under, he started his own business. He had always been inspired by his dad who's been a small business owner for decades so it was an easy decision for him to become an entrepreneur.